Hardware and Software Specifications, Examples, Links, and other info. are valid at the publishing time. In case it become invalid use the Internet Search.
1st Published, Dec. 2004
Over 6500,000 Hits Site Wide in 2005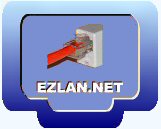 How to Use FrontPage on Entry Level Hosting service?
FrontPage is Website Building software published by Microsoft. It is very easy to use; you do not need to learn scripting and additional programming languages. A lot of ready made templates are available; and it is possible to produce nice looking Site in a matter of hours.
To totally full proof the usage of FrontPage your site has to be published on Windows 2000 Server.
Unfortunately Hosting companies that offer Windows2000 servers are usually more expensive than the Apache - Linux servers that are offered by almost all of Entry Level Hosing Providers.
FrontPage keeps the content of the main pages in regular html format; however FrontPage needs to keep additional information about the Site's structure. This information has to be supported by a special arrangement of directories and files, otherwise your site will be corrupted. Windows2000 server provides the management capacity by default. For other OSí Microsoft provides Server Extensions that puts these directories and managing files on Apache servers.
If you are using FrontPage and you are not using certain functions, is possible to use it without the extensions. It is not full proof method, but some people risk it. (List here).
Using FrontPage with the Extensions on Apache server is not a straight forward process, and you have to be careful how you go about it.
Since it is much easier to build the site on a local computer, and use ftp client to upload it to the web space, it is a method that was tried by many people.
However by doing so the managing information of FrontPage is not updated on your Hosting server, and eventually the Site will be corrupted.

If you plan to use FrontPage on an Apache Server, make sure that the extensions are installed. Most of the time you have to contact the Hosting service, and request it. Some services let you do it by yourself via the site's control panel. To check if your extensions are installed look for these directories in the root of your site (List here).
For the initial deployment of your Site prepare it locally on your Hard Drive.

When you are ready with your creation use the Publish command of FrontPage to transfer the site to your Hosting server. You have to do this the first time to establish synchronicity, and transfer few local FrontPage files to the new Website.

When the Publishing process is over, close FrontPage and check your Website via the Internet using your regular browser.

This step should be the First and the Last time that you are using the Publish to the Web capacity of FrontPage. If you keep using it, your Website will be corrupted, and you will be back at square one.
From now on when you need to update your Site.
<![if !supportLineBreakNewLine]>
<![endif]>Connected to the Internet, start FrontPage, click on Open Web and type www.yourdomain.com in the address space. It will log through your Internet connection to your Hosting service, enter your user Id and password. Your site will be opened and you can Edit and further develop it in vivo on line.

You can upload pictures, sounds, and a variety of general files that are not related to the actual Website code through FTP. But the actual site work has to be done on line, using FrontPage.
EZLAN.NET was created and maintained using this method.
---

Copyright © 2001-2007 EZLAN.NET. All Rights Reserved.
Home