Hardware and Software Specifications, Examples, Links, and other info. are valid at the publishing time. In case it become invalid use the Internet Search.
1st Published, Dec. 2004
Over 6,500,000 Hits Site Wide in 2006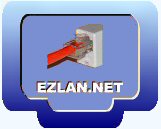 What is the Best Firewall?
Taking into consideration of the prices of Cable/DSL Routers (as low as $10 - $20 on sales with rebates on April 2004). If you are using Cable or DSL Internet connection, there is no reason not to buy a Router even if you do not have a Network. The price is right just for using the NAT Firewall, and the DHCP server. (For DialUp see here: Sharing DialUp Connection)
Since Cable/DSL Router do not control of applications that try to access the Internet, many users use an additional Software Firewall
For more info about this issue click here: Basic Protection for Broadband Internet Installation.
There are many free and semi-free Software Firewall programs available, and many more 50 commercial packages.
---
It is not a matter of good or bad and there is NO BEST.
It depends on your surfing Habits and how comfortable you are with the interface.
---
A Chart comparing mainstream Firewall here: Software Firewall Comparison
The chart might be outdated by now, but it is a good example to learn for to look for in Firewall Specifications.
With the release of Windows XP SP2. The new Re-vamped Windows Firewall might be consider as the additional Software Firewall.
Deploying Windows Firewall Settings for Microsoft Windows XP with Service Pack 2.
---
In cases where a more comprehensive protection is needed. I.e. Firewall, Antivirus, Ad Blocker, PopUp killers etc. I found out that rather than using few programs, each of them is doing its own thing, it is much netter to use one comprehensive package (like Norton Internet Security). The result is a more stable TCP/IP stack with less chance to get it occasionally trashed.
---
I for one like Norton Internet Security.
It provides Applications control (i.e. you decide who calls home), Virus Control, Trojan control, Ads and PopUps control, all in one application. It is not free but I rather prefer to deal with one inexpensive application, rather then using five independent pieces of software to achieve the same thing.
You can download a trial version here: Norton Internet Security 2005
A good way to evaluate Firewalls here: Scotís Newsletter Firewall Test Suite and Methodology
Our selection: Free Security suit for Internet Connection Protection.
More about Protecting yourself from the Internet here: Internet Infestation.
---

Copyright © 2001-2007 EZLAN.NET. All Rights Reserved.
Home