Hardware and Software Specifications, Examples, Links, and other info. are valid at the publishing time. In case it become invalid use the Internet Search.
1st Published, April 2005
Over 6,500,000 Hits Site Wide in 2006.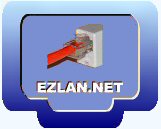 VPN - Virtual Private Networks for small settings.
VPNs are secured private network connections, built on top of publicly-accessible infrastructure, such as the Internet or the public telephone network. VPN typically employ some combination of encryption, digital certificates, strong user authentication and access control to provide security to the traffic they carry. It usually provides connectivity to many machines behind a gateway or firewall.( http://vpn.shmoo.com )
VPN is based on very strong encryption and certificate. It needs a lot of power to perform stable an fast.
VPN is based on a server that is installed on the site to be connected to and a client that is installed on the computer that is going to use for the connection (Windows XP includes natively VPN Client) It is possible to set the server with software (see one of the links below), but if both Server and client are done in software it would work very Slowwww. Most businesses have a VPN appliance that executes the VPN server side in its own hardware. Doing so enable employees to connect to work using VPN fast.
Most Cable/DSL Routers are VPN through I.e. the Router allows the VPN to pass through but does not actually participate in the process. If VPN is really important you should consider buying a Router that is actually a VPN end. I.e. your Router is also a VPN server.
Linksys offers few Entry Level Routers that are End Point VPN.
Example: Linksys WRV54G - Wireless-G VPN Broadband Router.
Sonicwall is very popular as a midlevel VPN Appliance: Sonicwall Products
Connecting to VPN
Link to: Configure Windows XP as a Client for VPN Connetion.
Link to: VPN Setup for Routers - Gettin... with an IPSec Client.
Link to: Configure Windows XP Professional to be a VPN server.
---
For casual remote and file transfer there is a way avoid VPN all together by using an encrypted Remote Control and file transfer program.
Link to: Ultr@VNC (Remote Control for your Network/Internet) - Installation, and Settings.
---

Copyright © 2001-2007 EZLAN.NET. All Rights Reserved.
Home