Hardware and Software Specifications, Examples, Links, and other info. are valid at the publishing time. In case it become invalid use the Internet Search.
1st Published, April. 2005
Over 6,500,000 Hits Site Wide in 2006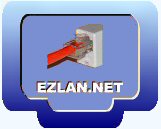 SVCHOST Service
Svchost is a service used in Windows 2000/XP/2003/Vista by processes that are Network related and it is needed for Network and Internet to function correctly.
A description of Svchost.exe in Windows XP
It seems that svchost services became a big issue among gamer and other computer "savvies" who are concerned that svchost is Hogging their computer Resources.

Depending on what is running svchost can run many instances, and all of them might be necessary for this particular computer to function.

As an Example, this screen shot shows one particular system that in order to work correctly invokes 5 instances of svchost that consume between 18MB to 28MB while the computer is idling.

Screen Shot of Processes
To see all the Instances of svchost and how much they consume download the following program and run it. Right click on each instance of svchost and click on properties.

Download here: Free - Process Explorer.
---
Otherwise if you have unusual activities while the system is idle, and see Unexplainable instances of svchost or other processes, might be that you have a Trojan and other "Junk" that invoke more instances of svchost and other processes and chokes your system.

You need to run cleaning programs.

May be these Links can Help.
Internet infestation -Or, how you are getting Internet "Junk" in and compromise your Computer/Network?

Basic Steps in cleaning Internet "Junk".

Freeware Security suit for Internet Connection Protection.
---

Copyright © 2001-2007 EZLAN.NET. All Rights Reserved.
Home