Hardware and Software Specifications, Examples, Links, and other info. are valid at the publishing time. In case it become invalid use the Internet Search.
1st Published, Dec. 2004
Over 6,500,000 Hits Site Wide in 2006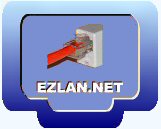 Adding NetBEUI as Sharing Protocol in WinXP.
NetBEUI stands for NetBIOS Enhanced User Interface.
It is simple protocol that is based on local computers names (no IPs addresses like TCP/IP).
Since it does not use the IP system it is not Routable to the Internet. In other words, you Hard Drives' content cannot be "shared" through the Internet connection with the ret of the World.
NetBEUI has less overhead, so it is very efficient in small networks (less then 10 computers), and it is actually faster then TCP/IP.
However on large Networks it produces the opposite effect, and might "bog" down the Network.
Networking is dominated by the Professional IT people and they do not like NetBEUI as a result you will always hear negative remarks when NetBEUI is mentioned.
Because it is a problem on large Networks, and it is Not Routable, Microsoft is phasing it out.
It is included on Windows XP CD ROM, but Microsoft is Not supporting it anymore. However there is nothing to support in NetBEUI when it used in a simple peer to peer small Network. Yeah, it will not be included with future releases of OSs, but that does not mean that we can not use it Now. Every thing that we know eventually will be phased out some time in the future.
---
In many cases TCP/IP is working well with the Internet but it is not functioning for Local File/Printer Sharing. NetBEUI might "Bail" out and will allow Easy Local File/Printer Sharing.
---
On a small Network (2-5 computers), using NetBEUI as the local default improves somewhat the local "Speed" of transfer between your LAN computers.
Method 1: How to install NetBEUI on Windows XP (Microsoft KB)
Some people are not familiar with part of instructions as stated in Microsoft KB.
Method 2:
The NetBEUI Protocol is comprised of these two files:
NBF.SYS
NETNBF.INF
These files can be found on the original Windows XP CD ROM in directory d:\Valueadd\msft\net\netbeui
If you lost your Windows XP CD, you can download the NetBEUI protocol's drivers from here: http://windowsxp.mvps.org/utils/NetBEUI.zip
Copy these two files to a directory of your choice on your Hard Drive.
Go to Control Panel, and then double-click Network Connections.
Right-click the Network Connection adapter you want to add NetBEUI to, and click on Properties.
Click Install.
Click Protocol, and then click Add.
Click on Have Disk, and drill down to the directory that you put NetBEUI files in.
Click OK to finish the installation.
After Installing, NetBEUI appears in the list of available protocols, there in no properties for NetBEUI since there is nothing to configure.

It should look like this: Network Properties.

To Install NetBEUI as a sharing protocol in WinXP.

Right-click on the desktop "My Network Places" and click on Properties.
If you do not have My Network Places on your Desktop.
Go to Control Panel and double click on Network Connections.

In the Network Properties Window, pull the Advance Menu, and click on advanced settings.

It looks like this: Network Advance.

Choose the Adapters, and Bindings tab.

Hi-lite Local Area Connection.

The lower part of the windows shows you the available Shares and Protocols.

NetBEUI has to be in first position in both settings, to be Default Protocol.

You make it first by Hi-lite NetBEUI, and move it up using the Arrow on the right side.

You can leave TCP/IP bound to the File sharing or Uncheck it.

It should look like this: Binding in WinXP
---
Since NetBEUI can Not Route to the Internet, using it as the only Sharing protocol might add a Security measure to your Network.
However if you have Applications that need local use of TCP/IP available for sharing, or you want to Share over the Internet, you need to check TCP/IP too.
---
Note: If you have Wireless connected computers on your Network bind both TCP/IP and NetBEUI to File Sharing, some modes of propriety Wireless might be quirky with NetBEUI.
---

Copyright © 2001-2007 EZLAN.NET. All Rights Reserved.
Home