Hardware and Software Specifications, Examples, Links, and other info. are valid at the publishing time. In case it become invalid use the Internet Search.
1st Published, Dec. 2004
Over 9,000,000 Hits Site Wide in 2007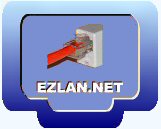 Basic Steps in cleaning Internet "Junk".
---
I am Infested and I want to clean my system?
The following is a variety of tools and measures that might help.
---
Which Tool will bail you out? It is hard to guess!
If you are not familiar with the general issues of Internet Infestations, read this page first.
Link to: Internet infestation - Or, how you are getting Internet "Junk" in and compromise your Computer/Network?
If Using the programs that were mentioned in the page above did Not Solve the problem try the following as well.
---
Browser Hijacking.
Some web sites might change your Browser Home Page by replacing it with their page, or a page that they are paid to "enforce" on you. You can change the browser settings back to your original choice (in I.E. pull down the Tools menu / Internet Option, in the General Tab, type into the Home Page entry your preferred page.
Some Hijackers are more persistent than others and will come back anyway.
This program should be used in such case (it is a powerful program do some reading before you use it): Hijack This
Cool Web Search (CWS)
CWS is a Trojan that changes Internet Explorer Settings. Most of its action seems to be related to coolwebsearch.com in which pays the "Infestors" referral fees.
Run this tool it takes few seconds and it would help you clean CWS related "Junk": CWShredder
---
OK, I used the cleaning program got rid of the "Junk" and it got worse?
---
When the parasites install themselves on your Hard Drive, they create hooks in the system Registry directing related activities to the "Junk" program files. When you get rid of the "Junk" the hooks might stay and in the system and in the absence of the target files would create problems in your Network and Internet related activities.
---
If after Uninstalling the "Junk" your Internet connection is not working as it should you might need to revive the part of the OS that get Trashed by the process.
Try these programs.
The following steps might be useful in refreshing Unstable "Quirky" Network as well.
Link to: WinSockFix.
Link to: LSP-Fix.
If it did not help try to reset the TCP/IP Stack.
Link to: How to Reset Internet Protocol (TCP/IP) in Windows XP.
If Internet Explorer itself does not work.
Link to: How to Re-Install Internet Explorer(I.E.)v6
For I.E 7 see here, http://support.microsoft.com/kb/917964
If finally you have a solid Internet connection; Optimized the TCP/IP stack.
Link to: Optimizing & Measuring the "Speed" of Internet Connection.
---

Copyright © 2001-2008 EZLAN.NET. All Rights Reserved.
Home